Kom werken, spreken, exposeren, dansen & borrelen in de Metaverse!
Vanaf € 7,95 per maand!
Geen reis- en parkeerkosten
Op beveiligde server in Nederland
40 bezoekers per MetaSpace
Gedeelde of Private MetaSpace
Spreken voor groepen
Delen van video's en scherm
Plaatsen van 3D objecten
Notities delen met anderen
Via laptop of VR-bril (browser)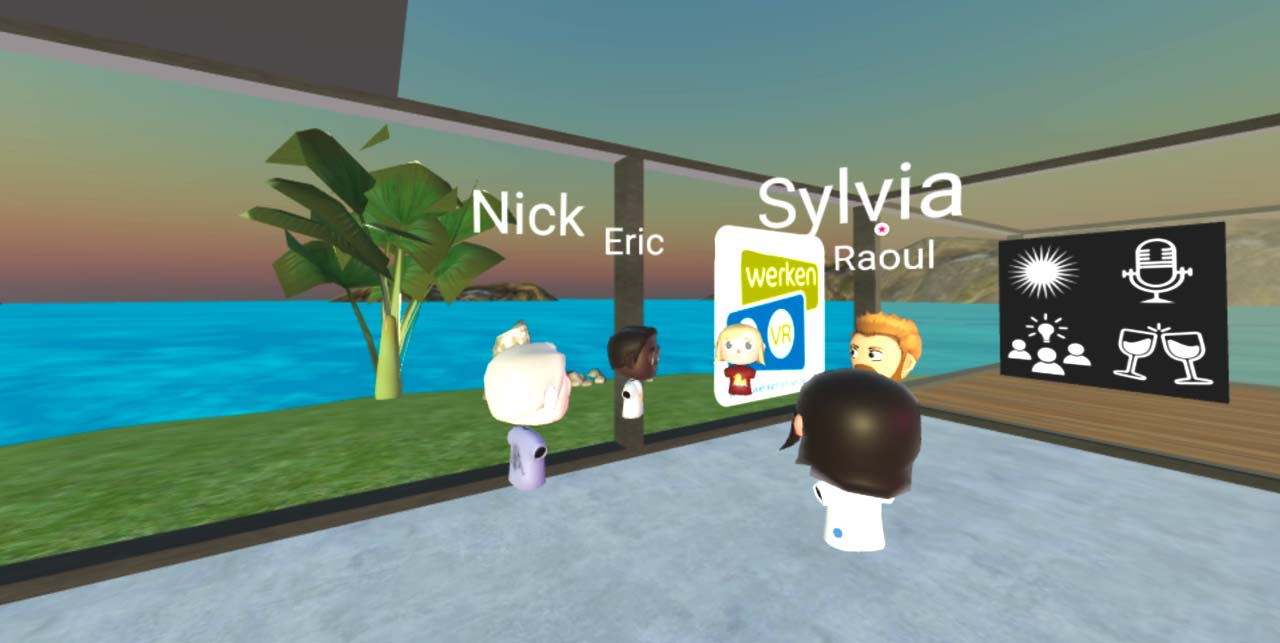 Opdrachtgevers:

Maak een eigen Avatar!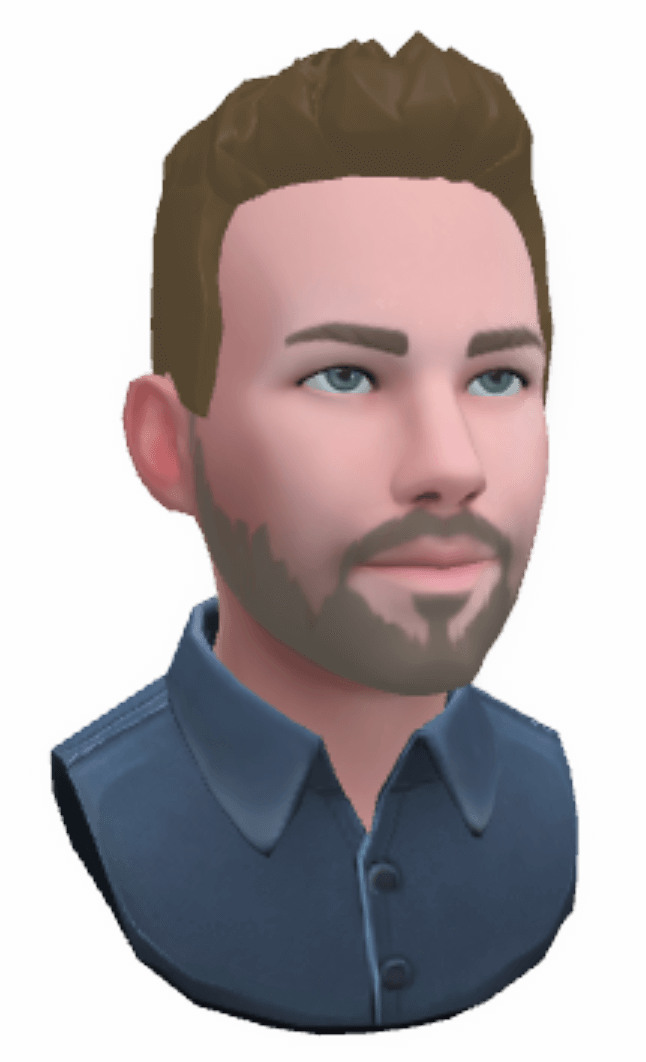 Workshop : Bouw een eigen Social MetaSpace!
NAAR (BEGINNER) WORKSHOP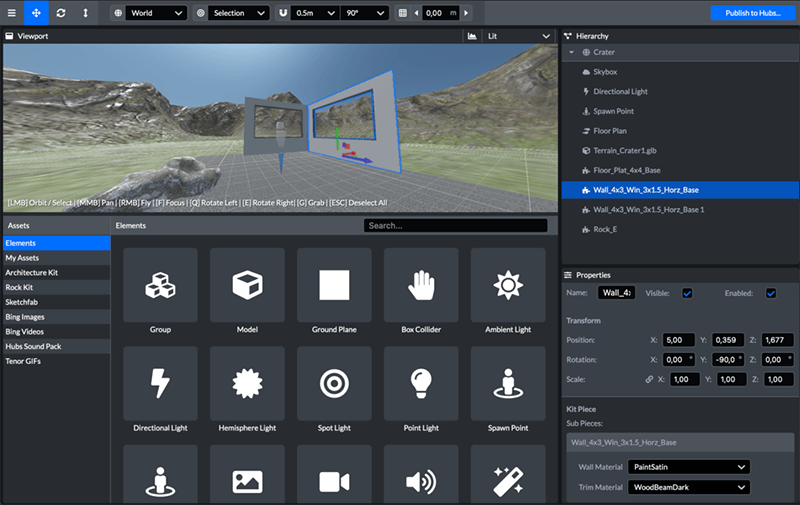 Events in Metaverse Space
organiseer events en bijeenkomsten
Werken op Conferance Island
virtueel netwerken en samenwerken
Borrelen op de Rooftop Party @ Sea
virtueel ontspannen, dansen en kletsen
Spoken Words Theatre
spreken, lezingen en presenteren
Goede gesprekken in de City Skyline Lounge
ontspannen praten en overleggen
Fairytale Forest
Verhalen vertellen en samenzijn
EXPO Artist in Residence
Exposeren en Kunst
Dance Down the Basement
Dansen op diverse stijlen
Teamplay op Archipelago Sunset
Team-sessies en ontwikkeling
Virtual Gym
Oefening in VR
Pagination
Werken-in-VR is een innovatieve, virtuele werkomgeving. Spreek gezellig met anderen af, zodat u samen kunt co-werken. Veilig en hybride samenkomen in een relaxte werkomgeving!



ZAKELIJK B2B

Prijzen exclusief 21% BTW
OVER ONS

Wij faciliteren een innovatieve, veilige en hybride manier van samenwerken in virtual reality. Onafhankelijk van tijd en plaats. Als pioniers in nieuwe media en technologie bouwen we dagelijks aan een toekomstgerichte en duurzame manier van werken.