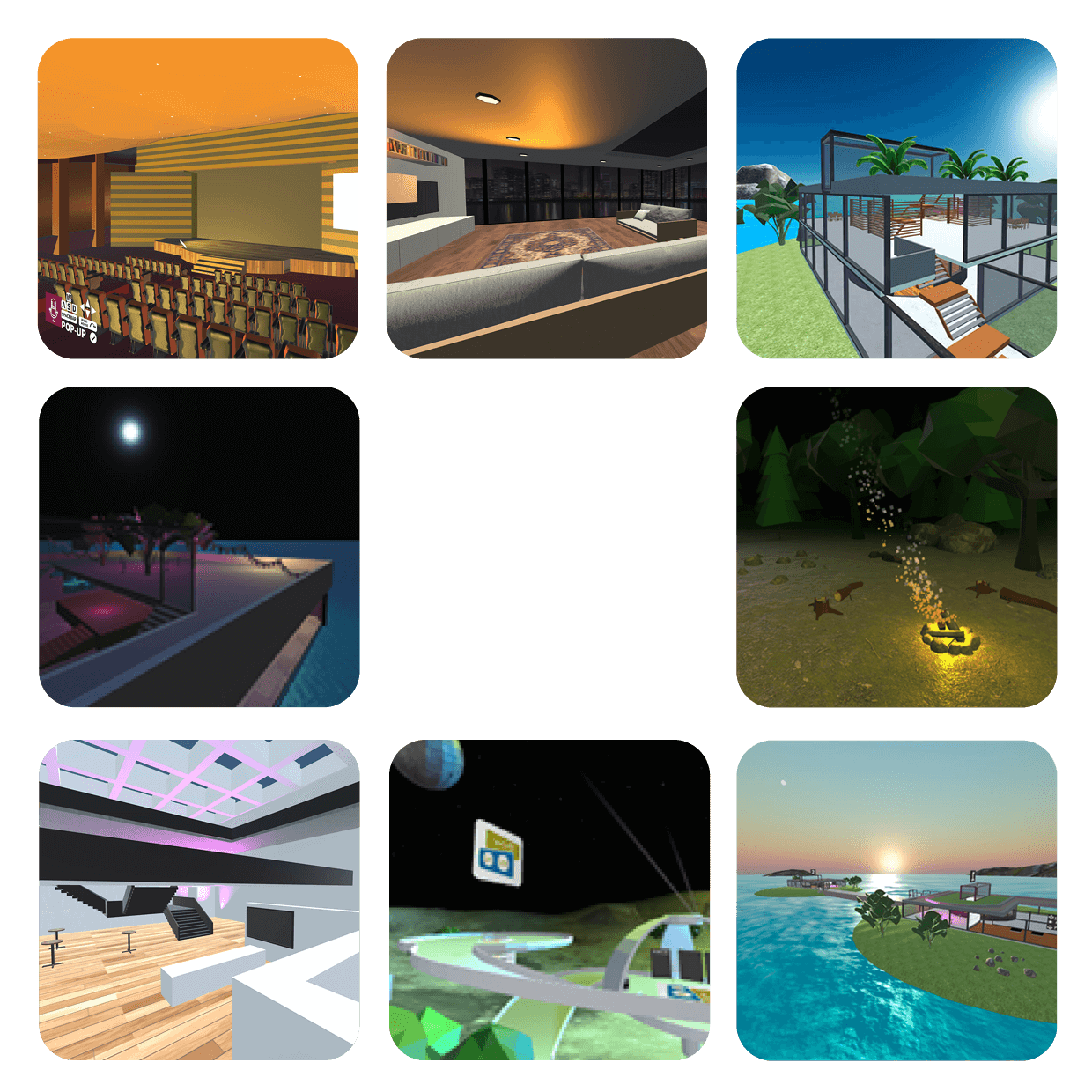 Events in Metaverse Space
organize events and meetings
Work on Conferance Island
networking and collaboration
Rooftop Party @ Sea
relax, dance and chat
Spoken Words Theatre
speaking, lecturing and presenting
Fairytale Forest
telling stories and being together
Good conversations in the City Skyline Lounge
relaxed talking and discussing
EXPO Artist in Residence
Exhibitions and Art
Dance Down the Basement
Mixed Styles Dancing
Teamplay at Archipelago Sunset
team-sessions and development
Virtual Gym
Practice in VR
Create my Avatar
This product is not available in the selected currency.
In Stock
Backordered
Out of Stock
Description
Een avatar (.glb) voor diverse virtuele toepassingen, zoals Mozilla Hubs, Fectar (augmented reality), Powerpoint en VRChat (Oculus).
Stuur een neutrale foto van je gezicht:
gezicht recht naar de camera
kijk iets omhoog
neutraal, zacht licht en zo min mogelijk schaduw
kies een gender
kies half- of fullbody
Helaas...
Sorry, it looks like some products are not available in selected quantity.


ABOUT US

We facilitate an innovative, safe and hybrid way of working together in virtual reality. Regardless of time and place. As pioneers in new media and technology, we build a future-oriented way of working.
Clients: