Workshop building VR MetaSpaces with Mozilla Hubs
Build your own MetaSpace? We are happy to help you on your way in this tailor-made work session. Learn to build VR MetaSpaces with Mozilla Spoke, publish custom spaces to Mozilla Hubs and more....

The building session takes place via Zoom or Teams and the room(s) that are built during the sessions. VR glasses are not necessary. These areas can also be visited with a computer or smartphone. Building the MetaSpace, is best done with a desktop or laptop computer.

Tech workshop, supervised by Raoul Postel (Work-in-VR.org CreativeHubs.nl), maker, certified teacher in creative technology.

What are you learning?
what is social VR
how does Mozilla Hubs work;
basics to learn building MetaSpaces in Mozilla Spoke
publish and share your own MetaSpaces online.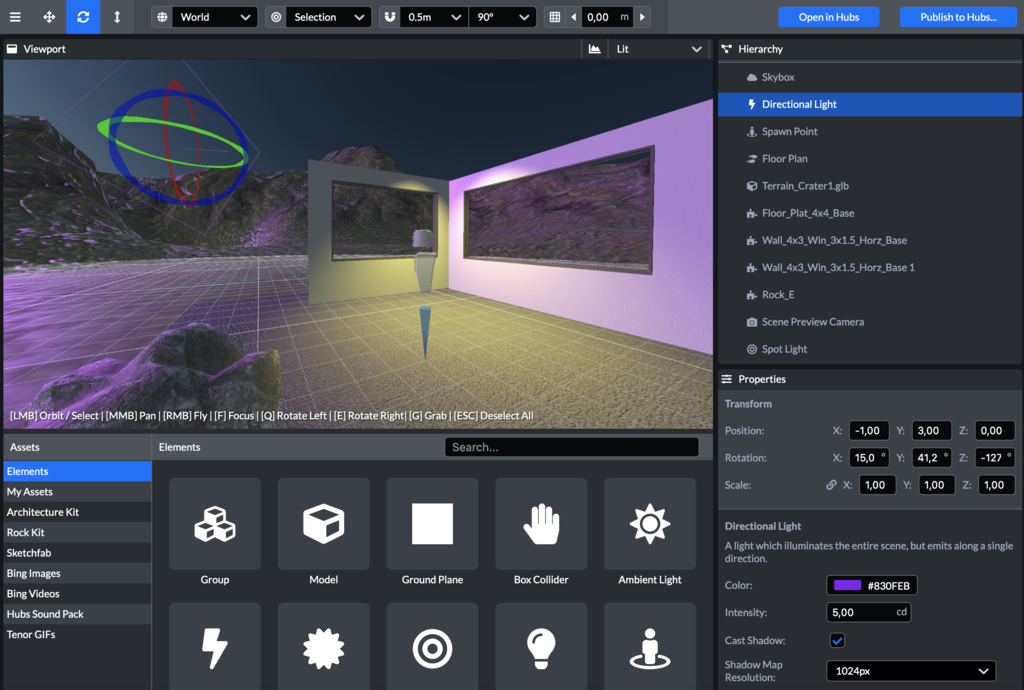 To start with:
You need an e-mail address with which you can log in. As soon as you log in to hubs.mozilla.com, you will receive a link by email with which you can log in. Then you can edit and build spaces.