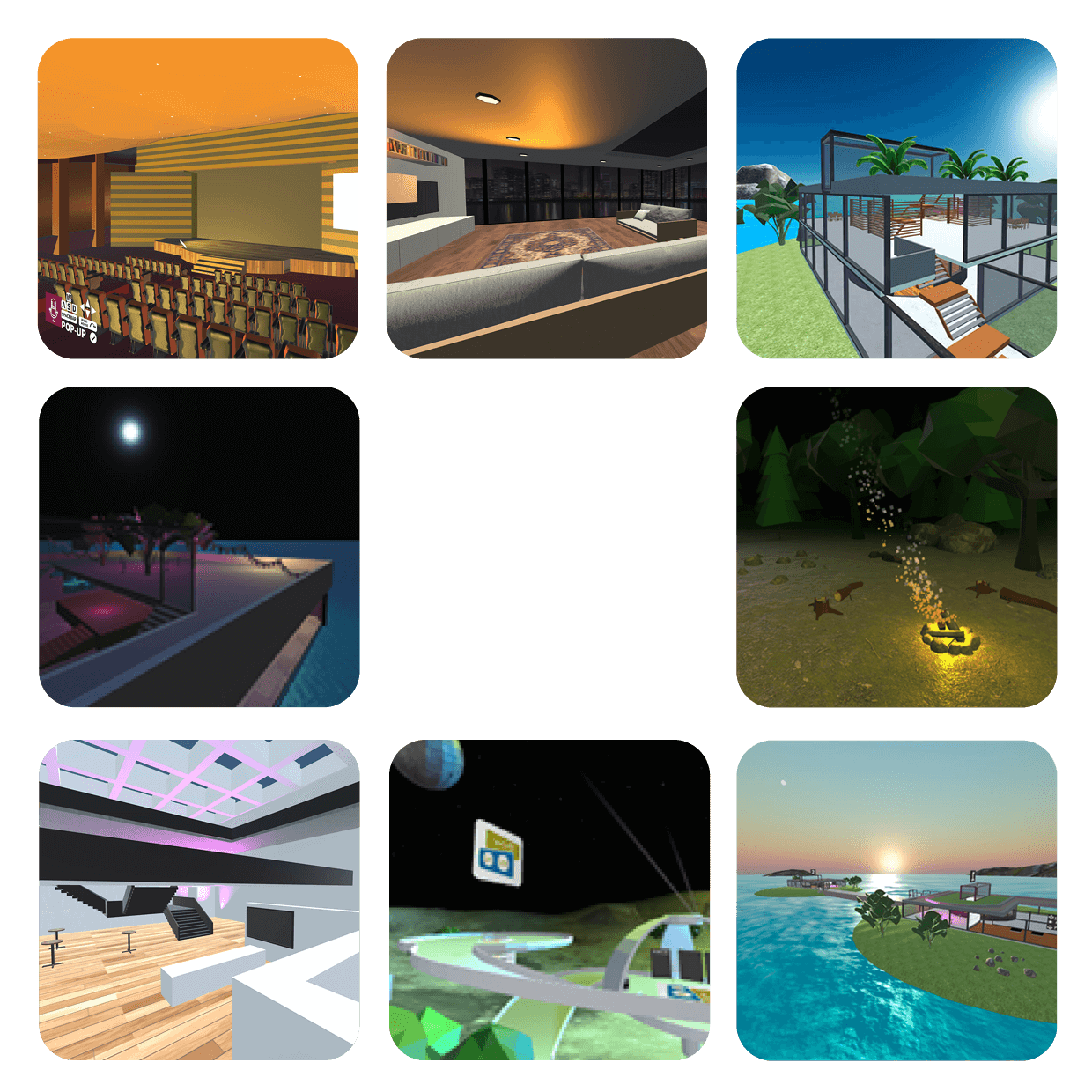 Events in Metaverse Space
organize events and meetings
Work on Conferance Island
networking and collaboration
Rooftop Party @ Sea
relax, dance and chat
Spoken Words Theatre
speaking, lecturing and presenting
Fairytale Forest
telling stories and being together
Good conversations in the City Skyline Lounge
relaxed talking and discussing
EXPO Artist in Residence
Exhibitions and Art
Dance Down the Basement
Mixed Styles Dancing
Teamplay at Archipelago Sunset
team-sessions and development
Virtual Gym
Practice in VR
Partnership-program
You can also become a partner and let us manage several of your own spaces for six months or a year. This is useful if you want to regularly organize events and meetings and 'customize' your rooms. Think of your own logo, images and videos. Or perhaps an exhibition of work.
We will run your VR environment on our own Dutch server, on which we currently run several partner programs. As a result, we offer affordable hosting costs and good control over all data and security. Our hosting party Lico BV in Mierlo is ISO / IEC 27001 certified and able to switch efficiently in the capacity of the server during peak loads. If desired, we can also add functionality at your request, which is not standard in Hubs.
We will inspire you as much as possible during our collaboration with new insights, functions and possibilities and are always available for questions and feedback.
Included: basic layout with standard avatars and standard spaces
Included: EventSpace landing page with company logo and branding colors
Included: desired EventSpace domain name + email
Server capacity based on Fair Use. It is expected that all scheduled events up to 300 visitors with within our offer are covered. If scaling up proves necessary, we will always discuss this with you.
As soon as larger events take place (> 100 people), please let us know in advance, so that we are on standby for questions and advice.
The hosting term starts from the moment the VR environment and EventSpace for available to you.
OPTIES:
Customizing and organizing VR space
Customizing Avatar with company logo
Event Moderators and Professional Guidance
Digital Twinning workspace
Werken-in-vr.nl works together with professional VR moderators and VR organizers:
For more information or a quote request, please contact us.
ICTU (governement) Inspiration Festival as a hybrid Virtual event
Team-event werksessie in VR bij Breinn Breman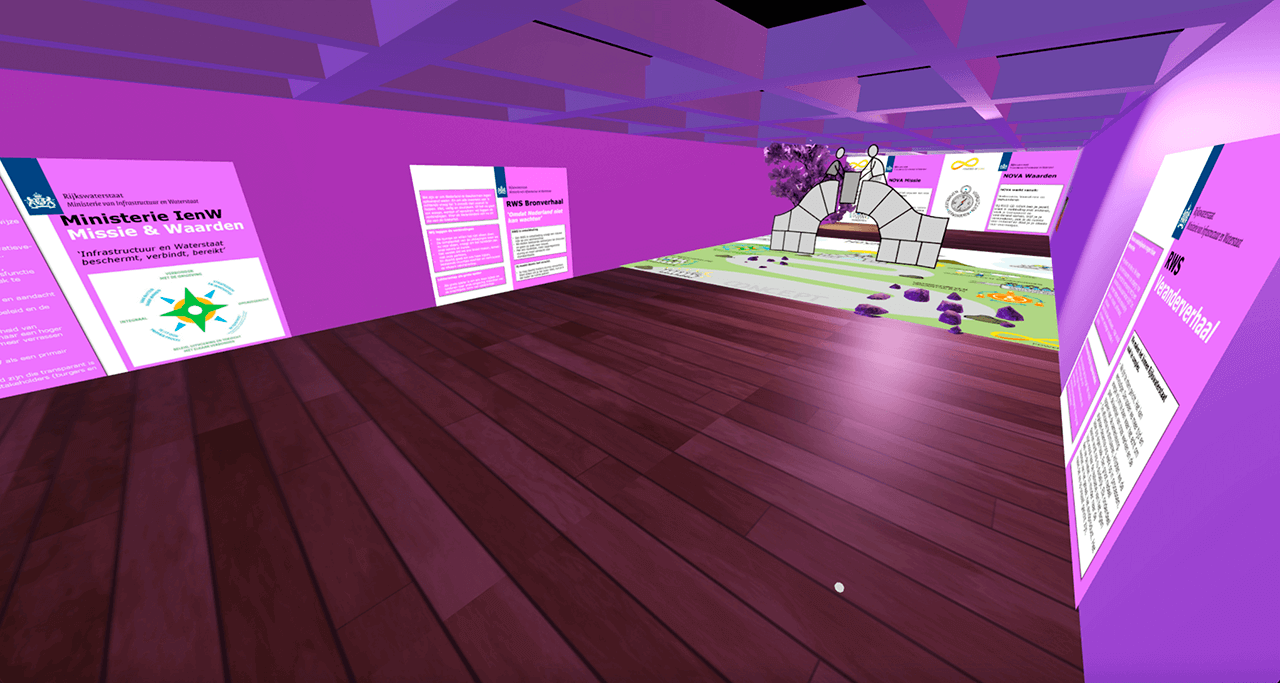 Mission-space Rijskwaterstaat Nova: way to the mission-targets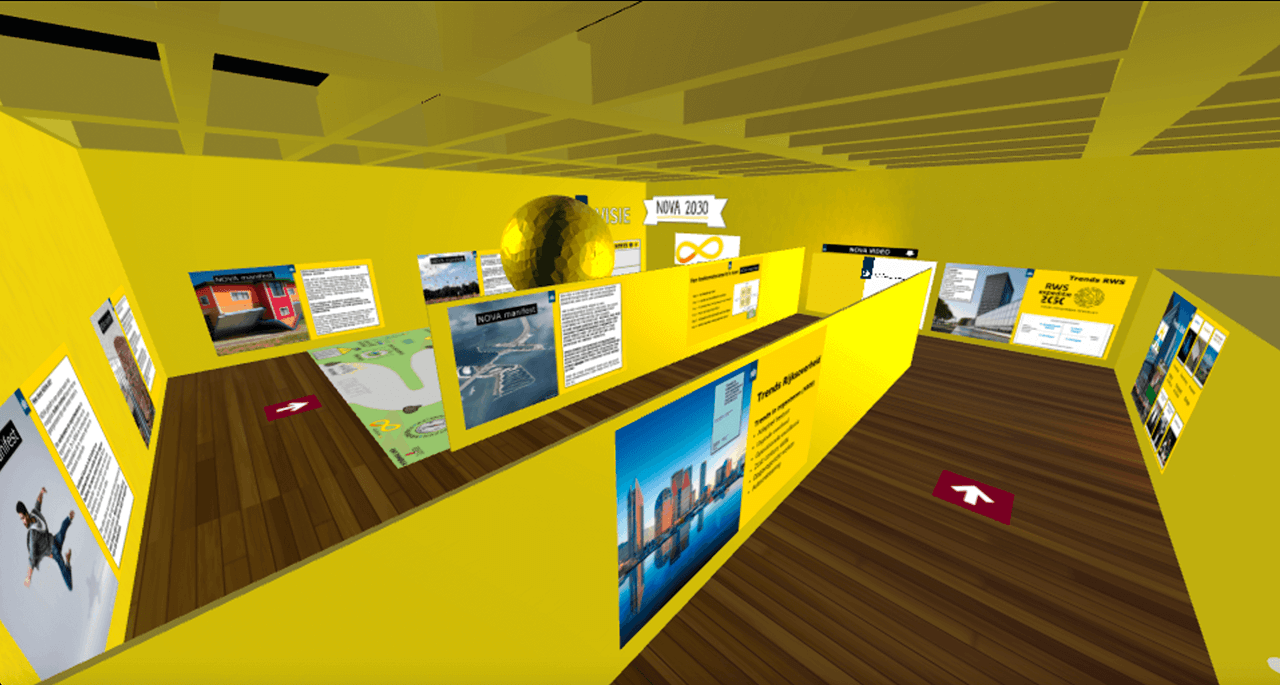 Vison-space Rijskwaterstaat Nova: parcours with slides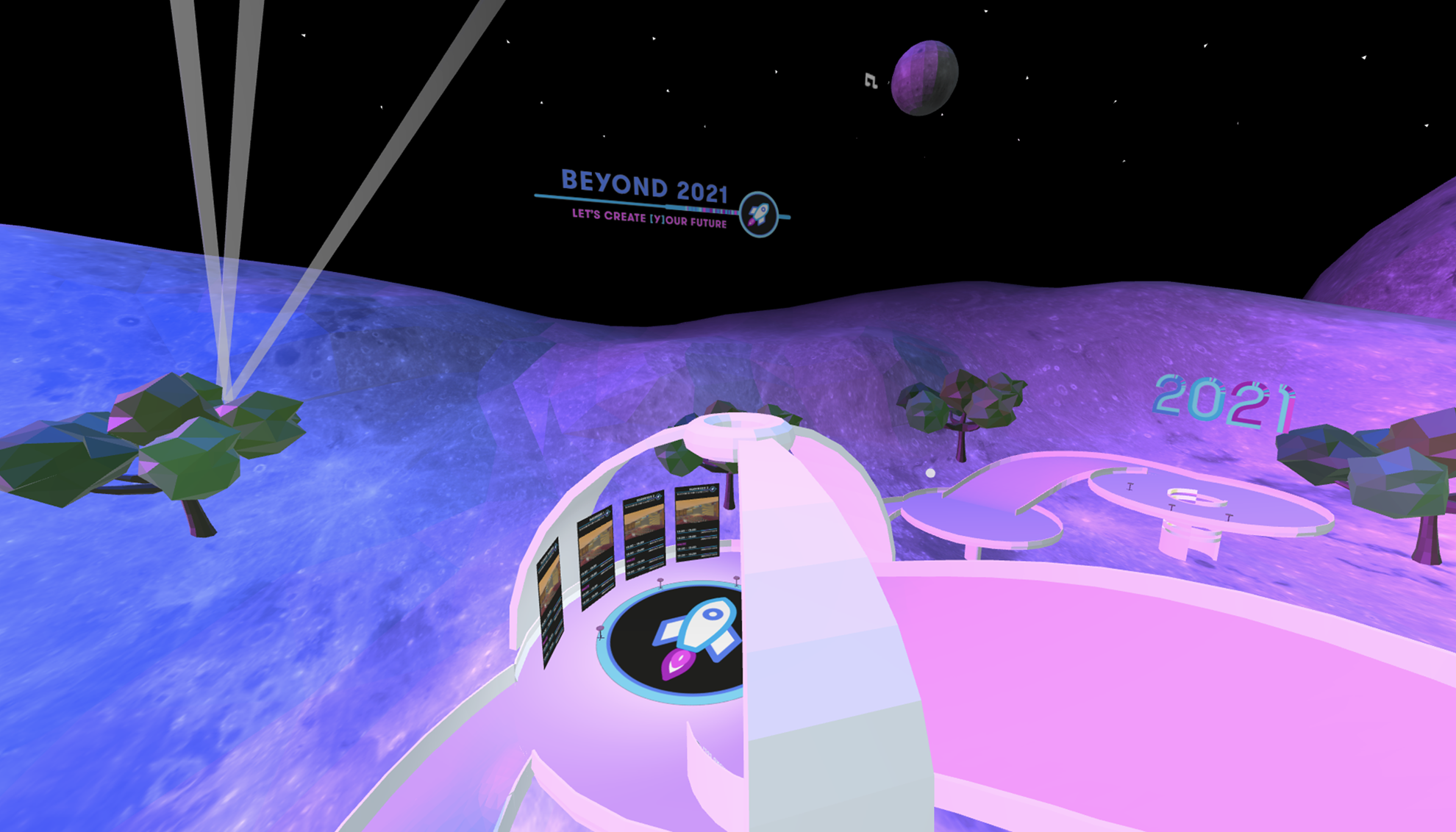 ICTU EVENT METAVERSE for 20 years of ICTU Inspiration Festival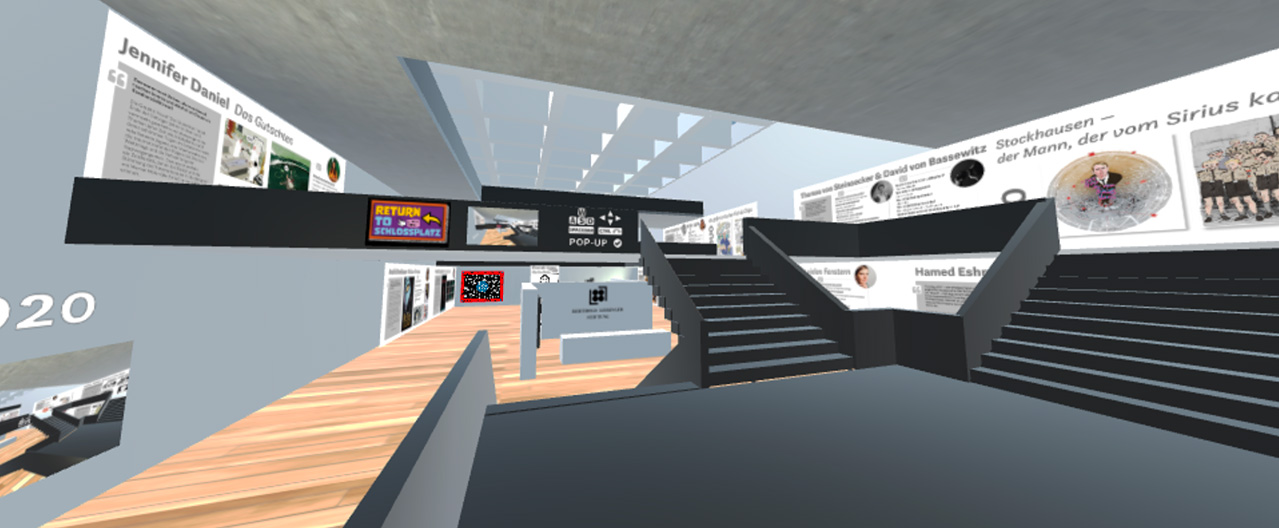 Custom decorated exhibition for the ComicBuchPreis from Berthold Leibinger Stiftung Germany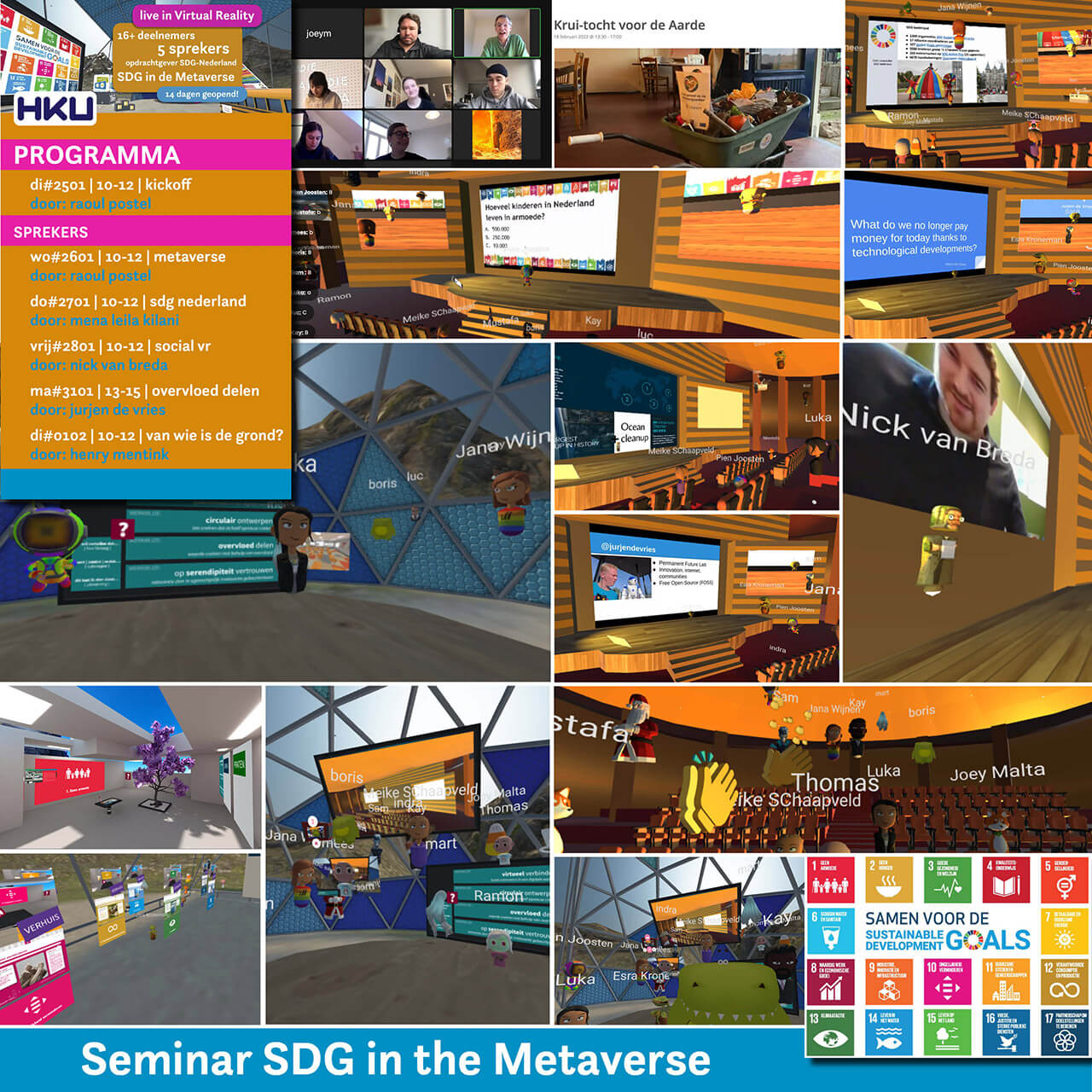 Seminar SDG in the Metaverse, HKU 2022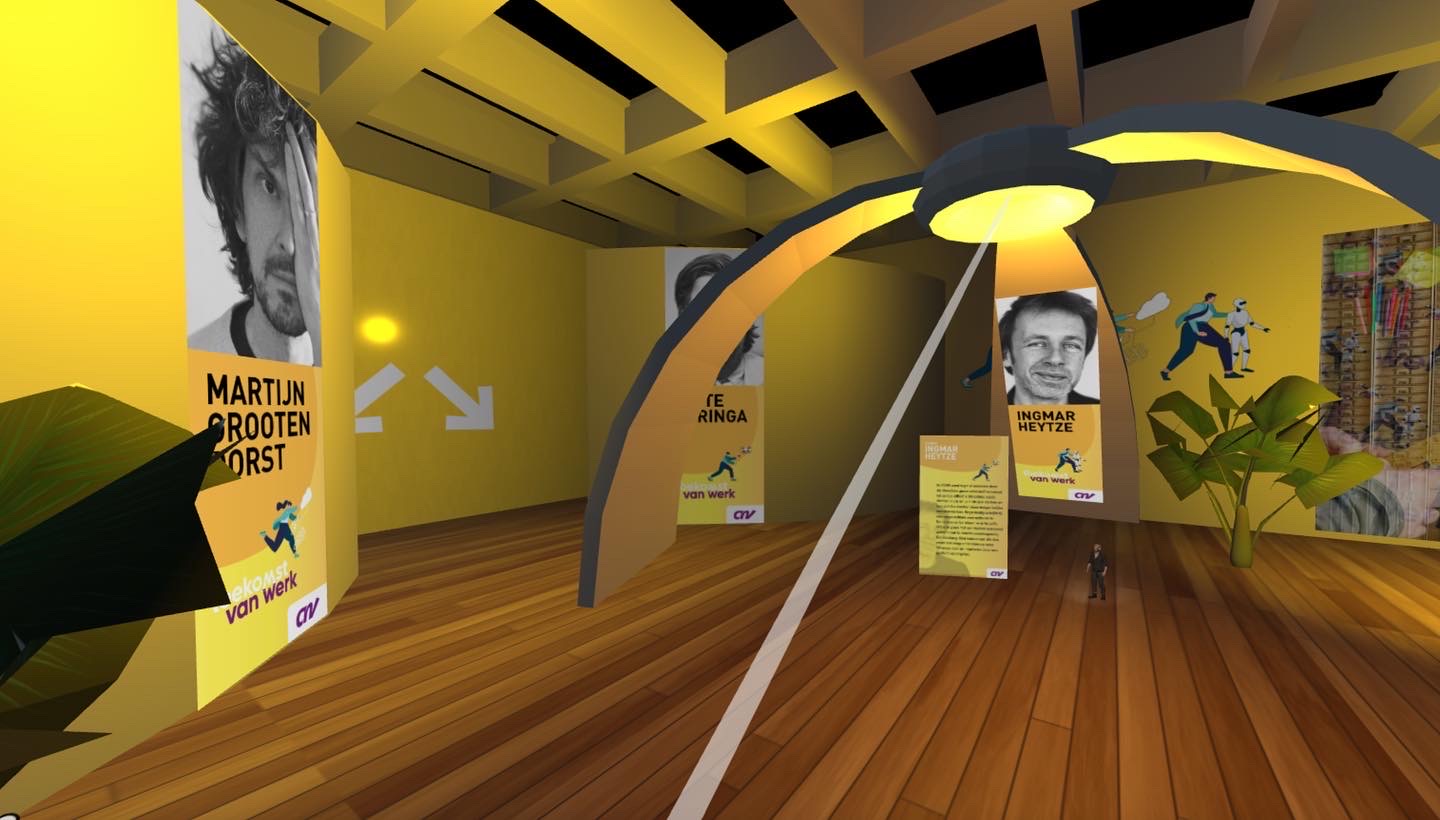 CNV-congress 'Future of Work'