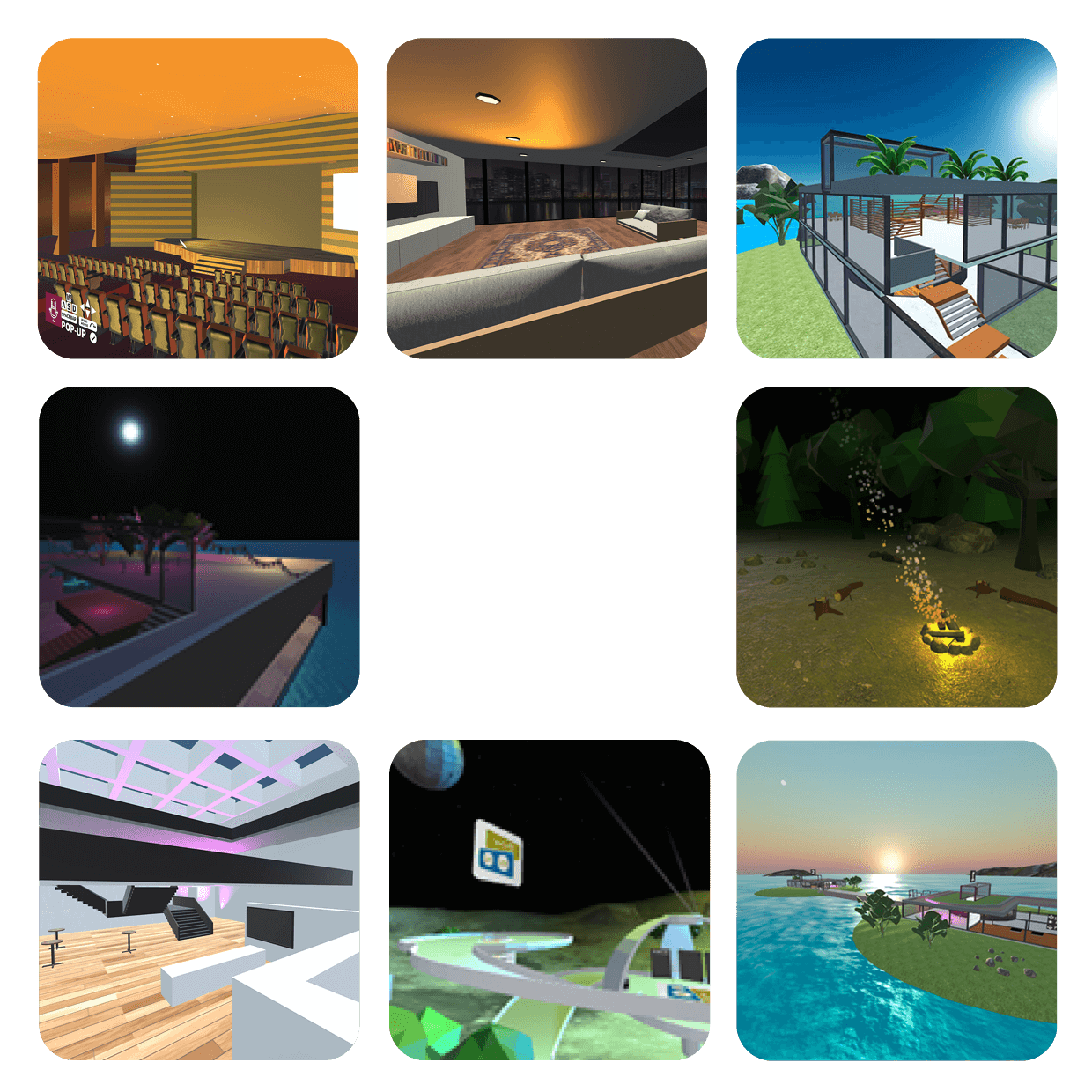 Events in Metaverse Space
organize events and meetings
Work on Conferance Island
networking and collaboration
Rooftop Party @ Sea
relax, dance and chat
Spoken Words Theatre
speaking, lecturing and presenting
Fairytale Forest
telling stories and being together
Good conversations in the City Skyline Lounge
relaxed talking and discussing
EXPO Artist in Residence
Exhibitions and Art
Dance Down the Basement
Mixed Styles Dancing
Teamplay at Archipelago Sunset
team-sessions and development
Virtual Gym
Practice in VR
Toegang tot alle virtuele MetaSpaces!
No results
We couldn't find a match for these filters.
Please try another choose.


ABOUT US

We facilitate an innovative, safe and hybrid way of working together in virtual reality. Regardless of time and place. As pioneers in new media and technology, we build a future-oriented way of working.
Clients: